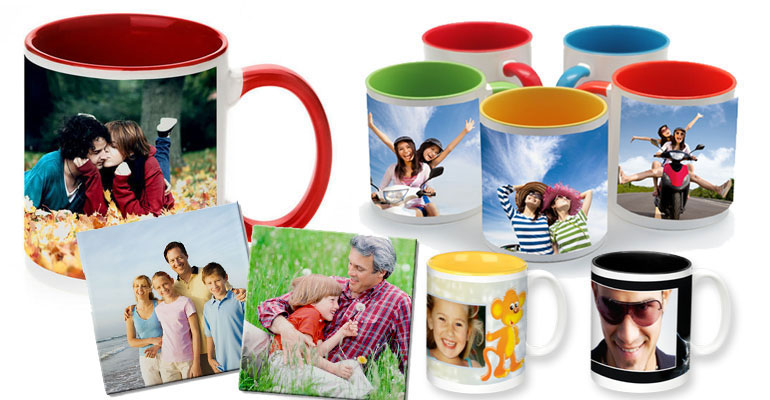 Ceramic Products(Mug & Tiles)
Create stunning premium products in just 60 seconds

We pride ourselves on having one of the largest and best quality ranges of 10oz and 11oz sublimation mugs available in the India. Our extensive range includes ceramic mugs & Tiles available in white, two-tone and full colour, glass mugs, travel mugs and even special mugs that change colour when heated!

Our standard 11oz white mugs have an incredible finish to them and the special coating we use, requires just 60 seconds of heating time which is half the time required compared to the other brands available! Save yourself time and money without compromising on quality.
Our Photo Mugs are ceramic products that can bear a portrait, landscape or panorama print of your photo. Available in four types, the personalised photo mug is 100% microwave and dishwasher safe. These qualities make personalised photo mugs some of the most popular gifts in our stock!
Easy to Make, Cheap Photo Mugs
High-quality ceramics or genuine porcelain
Eco-friendly manufacturing practice
4 unique formats available for every taste
Dishwasher and microwave safe
Original gift solution for special occasions