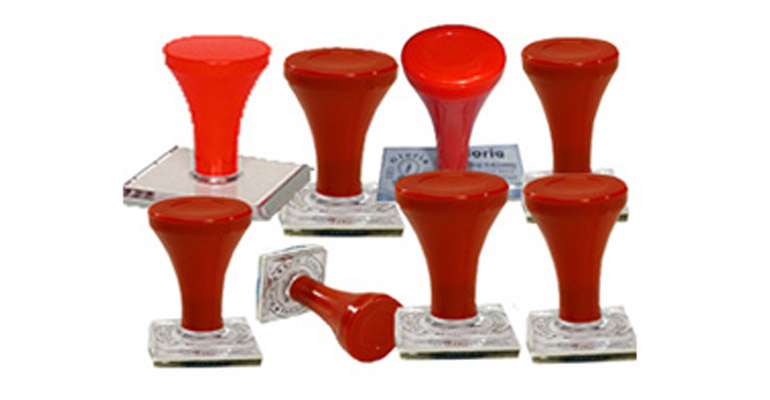 Hand Stamp
We make all type of company stamps and seals for regular and commercial use. Our customers trust us for providing quality products and services on time every time.
Polymer stamps that are used along with a stamp pad. They have plastic handles with clear base. These kinds of stamps can only print fonts
• Clear and Sharp Impressions from any Stamp Pad
• Most Economical Rubber Stamp and useful for mass usage
• Liquid Polymer Stereo affords life extending to thousands of impressions
• Available in various sizes to suit your requirement
Please Send Your Order By: E-mail & Phone For Quick Delivery of Stamps at your Office/Home via courier service (charges apply).

To order your stamp online please contact us.