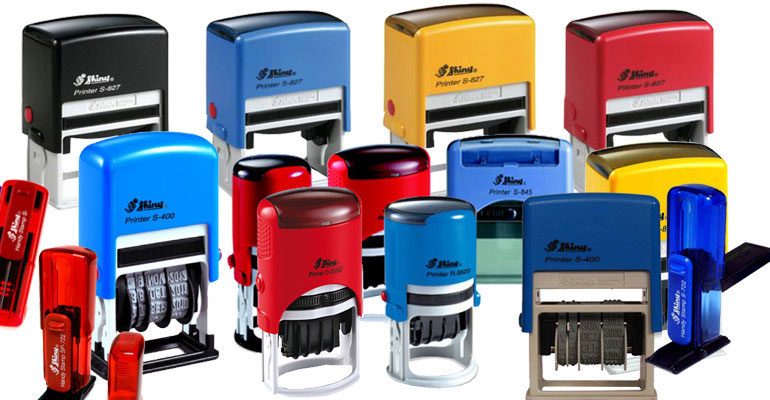 Self-Ink Stamp
These stamps are durable, long-lasting, clean, easy to reink, and of the highest quality. 

• Clear and Sharp Impressions from any Stamp Pad
• Most Economical Rubber Stamp and useful for mass usage
• Liquid Polymer Stereo affords life extending to thousands of impressions
• Available in various sizes to suit your requirement
Please Send Your Order By: E-mail & Phone For Quick Delivery of Stamps at your Office/Home via courier service (charges apply).

To order your stamp online please contact us.